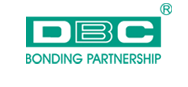 Double Bond Chemical Ind., Co., Ltd. is a manufacturer of fine chemicals, focusing on
the polymer and UV-Coating industries. Headquartered in Taipei, Taiwan, DBC supplies
specialty chemicals worldwide, using a wide range of unique techniques and excellent
quality.

Founded in 1994, DBC has been building up chemical skills and expanding business.
We at Double Bond Chemical help you develop your specific quality product by our excellent R&D, integrated process, manufacturing technologies and broad technical skills which are all based on a solid financial background.

Maintaining maximum safety for all our employees and ensuring the essential care for the environment are mandatory, and we do take those obligations very seriously.
We do care: Bonding Partnership for the future.